New from Ellen Lorenzi-Prince
Dark Goddess Altar Cards
With the publication of the third set, we are halfway through the 78 goddesses of the Dark Goddess Tarot. There shall be six sets of 13 goddesses each. In the latest set are the goddesses of Justice.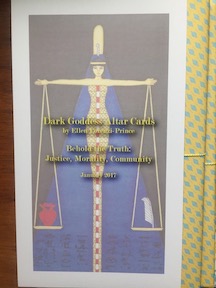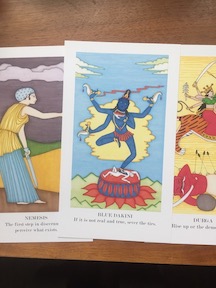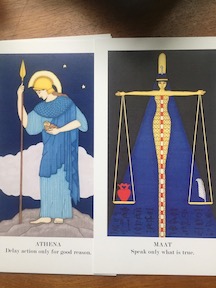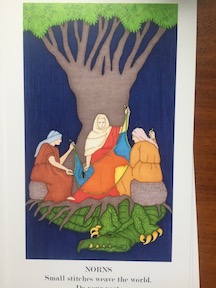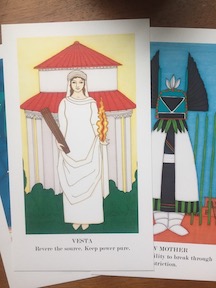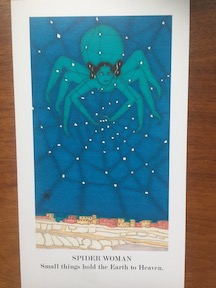 Behold the Truth: Justice, Morality, and Community. January 2017.
Maat, Norns, Athena, Vesta, Crow Mother, Nemesis, Erinye, Cybele, Sphinx, Kamui Fuchi, Durga, Blue Dakini, Spider Woman.
US customers
Canada customers
Overseas customers

Some embellished cards. I color, collage, or write out my prayers to call on the energy of the goddess.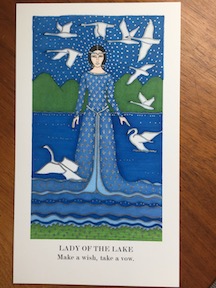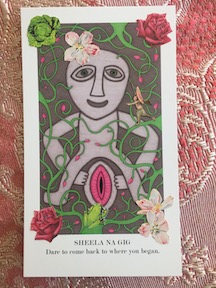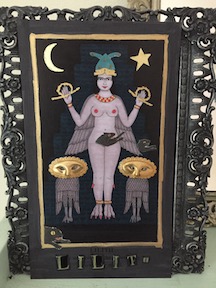 Previous Sets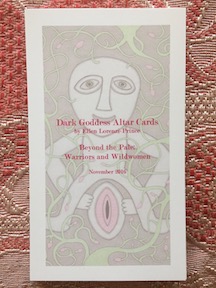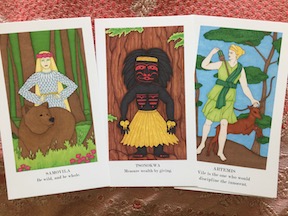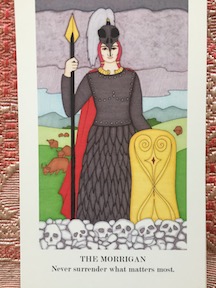 Beyond the Pale: Warriors and Wildwomen. November 2016.
The Morrigan, Eris, Sekhmet, Laverna, Samovila, Tsonokwa, Artemis, Lilith, Baubo, Harionago, Scathach, Ishtar, Sheela na Gig.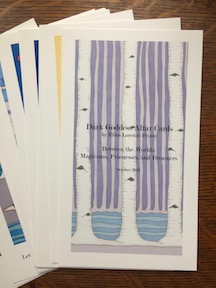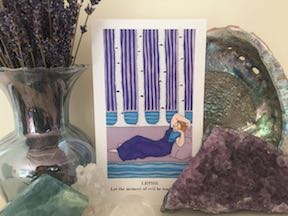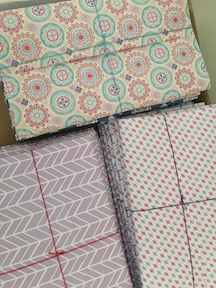 Between the Worlds: Magicians, Priestesses, and Dreamers. October 2016.
Isis, Maeve, Face of the Deep, Hekate, Oya, Banshee, Circe, Lady of the Lake, Cerridwen, Arianrhod, Lethe, Pythia, Brigid.

Printed in Portland on soft, thick, 100% recycled stock, each card measures 5 x 8.5 inches. The image of the goddess with her name and motto provide a gateway for magic. The price is $30 plus shipping. Shipping outside the US is not insured.

Please be sure to choose the set you want. Check the title of the product on the PayPal page. Thank you!

Beyond the Pale - US Between the Worlds - US
Beyond the Pale - Canada Between the Worlds - Canada
Beyond the Pale - Overseas Between the Worlds - Overseas
KALI Tarot Prayer Cards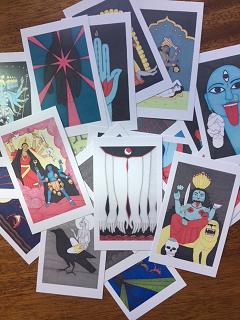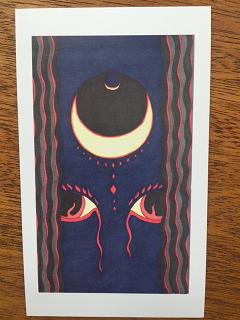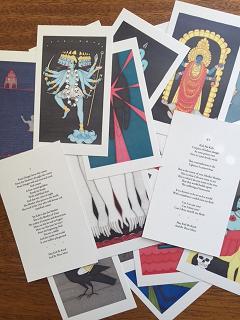 KALI is a goddess who has touched me deeply yet felt beyond my reach. So I created a deck of Major Arcana cards to manifest my own Fool's journey, my own path toward relationship with the great one. The Kali Tarot Prayer Cards are a work of devotion. It uses the Tarot as a framework for a spiritual quest to understand the Goddess of Time, of Worlds, and of Reality.

The images are inspired by the folk art of India and Tibet and by the words of 18th century Bengali poets. The prayers come from my heart.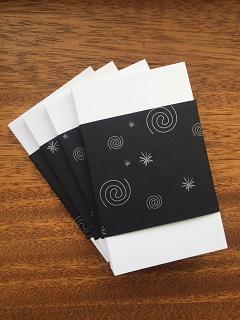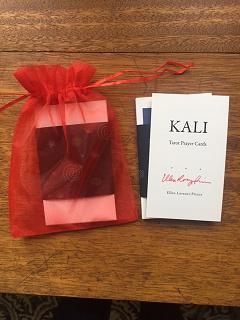 The 22 prayer cards measure 3" by 5". They are printed on satin card stock. An untitled drawing appears on one side of the card and the prayer is printed on the other. The only titles for the prayers are the corresponding Major Arcana card numbers (i.e. 0 for the Fool, XXI for the World). The title card for the deck is signed. The deck is packaged with a paper sleeve in an organza drawstring bag. The price is $25 plus shipping. Shipping outside the US is not insured.

Kali Cards US Shipping


Kali Cards Canada
Kali Cards Overseas
All images and text this page: Copyright (c) Ellen Lorenzi-Prince.